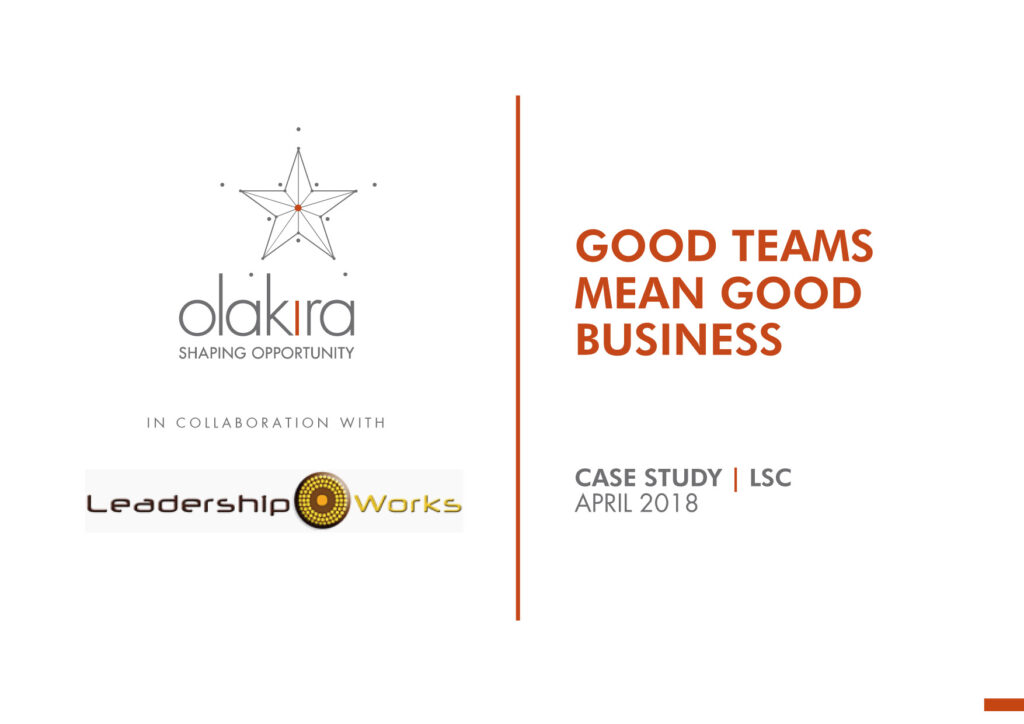 In 2016, Phillip Meyer, MD of LSC, a provider of temporary employment services, realised there were significant growth opportunities his team weren't successfully converting. Internal politics, shareholder changes, client concerns and ongoing operational issues, were getting in their way. Without a clear ambition and understandable plan, the competition was certain to steal their lunch.
Intent on driving change, Phillip invited Tanya Kabalin, from Olakira, to help him and his team convert these opportunities into successful reality. Together with their exclusive partner in the field of Organisational Health, LeadershipWorks, Olakira designed and delivered a bespoke development programme for LSC. 
Over the 18+ months that the LSC team has been working with Olakira, they have nearly doubled their operating profit, proving that great business results can be delivered when business leaders are aligned, motivated and persistent in their execution of a simple and clear strategy.
See the full case study here.